Air Duct Cleaning
11/12/2021 (Permalink)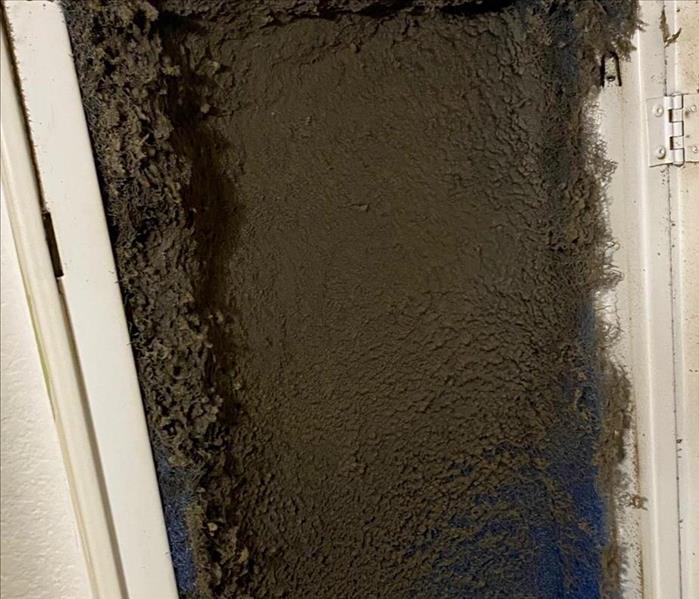 There can be pounds of dirt hiding in your air ducts. Get them cleaned today by your local SERVPRO of Highland, North Redlands.
Air Ducts and HVAC systems are a big important factor after a fire or water loss has occurred in a home.
When was the last time you cleaned your air ducts? This air duct is just a sample of what you're breathing in when your AC is running. Scary? Well, just imagine this and a fire happening in your home. The air ducts get filled with smoke and soot from the fire. Adding to whatever is already living in there, Ewww!! Just imagine if water got in there! Yuck!
Air ducts are a home for dirt, pet dander, new construction dust and more. By cleaning your air ducts, you are eliminating pounds of dust and microbial growth. Leaving your home with clean air and helping your HVAC system run more efficiently.
SERVPRO of Highland and North Redlands knows after a fire or water loss to clean and sanitize the air ducts and HVAC system. Our team uses top of the line equipment to remove all hazardous materials and moisture trapped in the system.
Our team can get the job done quickly and efficiently, so you can return to your daily routine in no time. "Like it never even happened."