About SERVPRO of Highland / North Redlands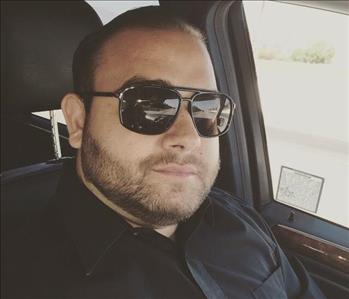 Csaba Borcsa
Owners of SERVPRO of Highland / North Redlands
When disaster strikes, you can count on SERVPRO of Highland/North Redlands to be there for you. SERVPRO of Highland/North Redlands specializes in the cleanup and restoration of residential and commercial properties after a fire, smoke or water damage. SERVPRO of Highland/North Redlands can also mitigate mold and mildew from your home or business. With an experienced and well-trained team, we service jobs of all sizes. From the moment you contact our staff to meeting our crew on-site, you're in caring & capable hands.
Our main goal is to make your disaster significantly less traumatizing and stress-free. We understand that the client is enduring a nightmarish experience so it's our top priority to return normalcy to our customers by returning our clients to their daily routine as fast as possible. Moreover, we work in association with insurance companies to expedite the claim process.
Our motto is "Like it never even happened." We offer the highest possible standard of professionalism in the restoration, cleanup and mitigation of your home or business and have gained the reputation as the premier water, fire and mold remediation service providers in the Inland Empire.
If you would like to schedule service for your home or business, please call today!

Serving you since 1967, SERVPRO is the cleaning and restoration brand you know and trust.
Insurance and Payment Information
For a stress free claims process, SERVPRO works with your insurance to help manage the insurance process and paperwork.
Certifications
ASD - Applied Structural Drying Technician
ECTP - Employee Certification Training Program
FSRT - Fire & Smoke Damage Restoration Technician
RRRP - Lead-Based Paint Activities and Renovation
WRT - Water Damage Restoration Technician
Awards
Nebual SERVPRO of Highland
Millionaire's Bronze Award for Outstanding Sales Performance
Nebual SERVPRO of Highland
Double Volume Award SERVPRO of Highland/North Redlands
Two Million Producer Award SERVPRO of Highland/ North Redlands
Chairman's Bronze Award for Outstanding Sales Performance
CHAIRMAN'S BRONZE for 2019 Sales Performance