House Fire in the City of Riverside
2/13/2023 (Permalink)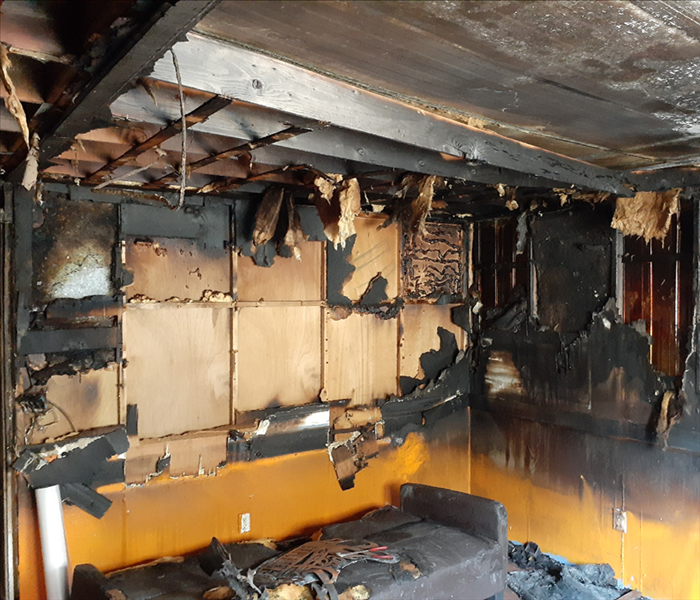 Disasters can happen at any time, make SERVPRO of Highland / North Redlands your #1 first response choice.
The fire happened around 10 am while the homeowner was home. By the time she noticed, it had already been too late. In just two minutes a fire can become life-threatening. In five minutes a residence can be engulfed in flames. Thankfully fire fighters arrived at the scene and were able to put it out before it could spread any further. Neighbors explained that there was fire coming out of the windows and there was a lot of black smoke everywhere.
Thankfully the homeowner made it out safe and had no injuries. SERVPRO of Highland was dispatched onsite. We arrived shortly after and made sure the home was safe to enter to inspect. We boarded up the home to prevent anyone from entering and made arrangements with the homeowner to get started on the fire mitigation process.
We returned the next morning to begin the process. We provided a full content inventory to advise the homeowner of her salvageable/ non-salvageable items. The homeowner was distraught but was thankful that SERVPRO of Highland/ North Redlands was there to help during this difficult time. The homeowner expressed "You guys are my heroes and I don't know what I would have done without your help!"
When disasters strike, make SERVPRO of Highland/ North Redlands your #1 first response team. And we'll be sure to make it "Like it never even happened."